A complex of four buildings with 663 beds is located on the Jarov campus in Prague 3, directly on Hartigova Street. The rooms offer a view of peaceful streets and the green vegetation on the premises of the hall of residence. The hall of residence is situated between the Strážní and Chmelnice stops.
Come and work out in the gym!
Renovated gym in the basement of the dormitory block C.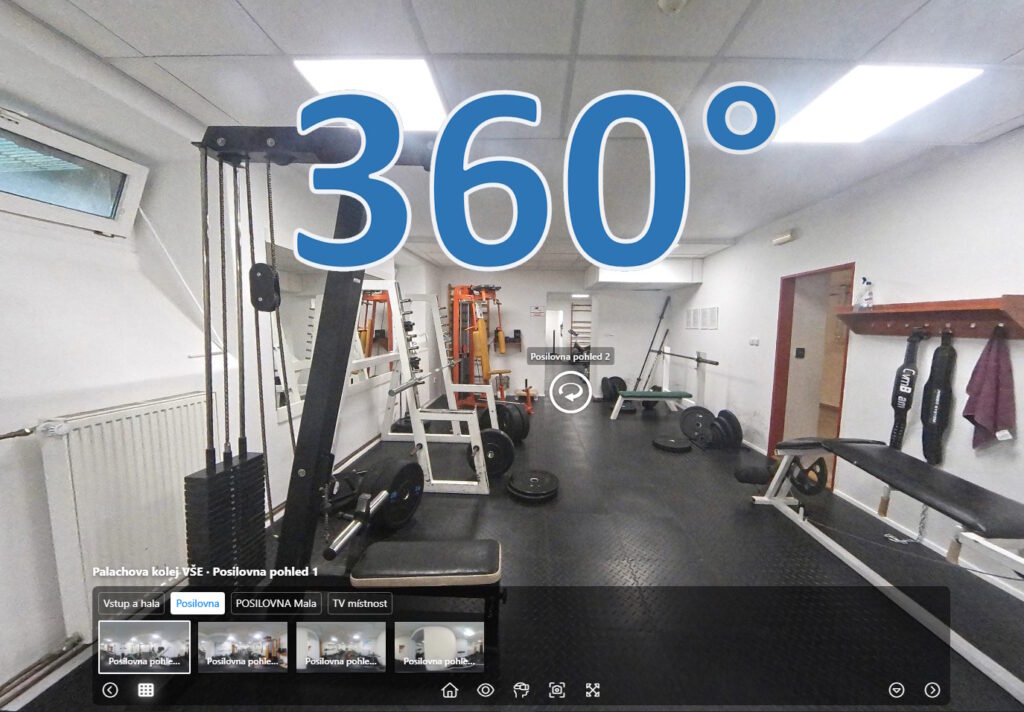 Size: approx. 120 m2
Equipment:
– 3 x Olympic Axis, Trap Bar Axis
– Olympic discs, bumper discs, together approx. 400 kg
– 2 x squat rack, bench press
– 2x positioning bench, 2x straight bench
– Opposite pulleys, multi-function tower (triceps, lower, upper pulley, and more) upper pulley
– Machines for pre-kicking, digging, leg press, peck-deck, calf extensions,
– One-handed dumbbells 2.5 kg – 50 kg
– Handrails, stanchions
– TRX, BOSU, barbell, punching bag, wheel, rubber expanders, ladders
Capacity:
Maximum: 10
Recommended: 7
Summary:
Newly renovated gym in the basement of the dormitory. With its equipment and space, the gym easily competes with commercial gyms. You'll find everything you need for weight training, from free weights to machines. An excellent space for daily practice of both heavy strength training and functional training thanks to its comprehensive equipment.
DO NOT MISS
ISKAM Information System
Dear accommodated students and graduates, all relevant information related to your accommodation in the Prague University of Economics and Business offers hotel accommodation in its halls of residence as a supplementory activity. Please check our offer. Halls of residence in Prague can be found in the ISKAM system.