Gyms
Check out the characteristics of the fitness & gyms at Palachova dormitory:
Renovated gym in the basement of the dormitory block C.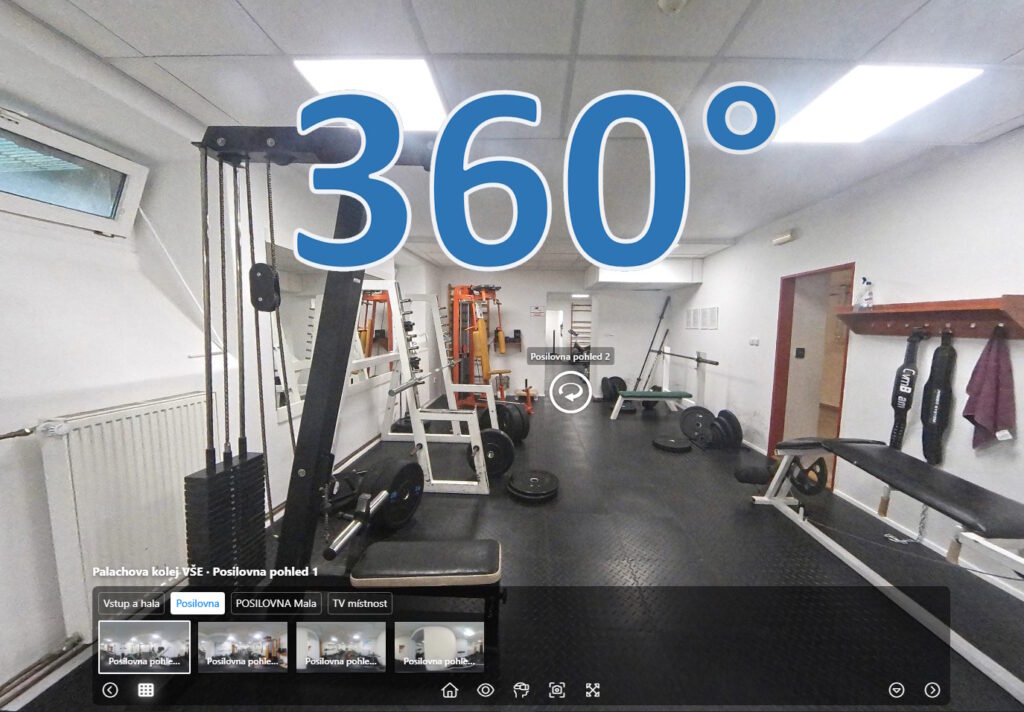 Size: approx. 120 m2
Equipment:
– 3 x Olympic Axis, Trap Bar Axis
– Olympic discs, bumper discs, together approx. 400 kg
– 2 x squat rack, bench press
– 2x positioning bench, 2x straight bench
– Opposite pulleys, multi-function tower (triceps, lower, upper pulley, and more) upper pulley
– Machines for pre-kicking, digging, leg press, peck-deck, calf extensions,
– One-handed dumbbells 2.5 kg – 50 kg
– Handrails, stanchions
– TRX, BOSU, barbell, punching bag, wheel, rubber expanders, ladders
Capacity:
Maximum: 10
Recommended: 7
Summary:
Newly renovated gym in the basement of the dormitory. With its equipment and space, the gym easily competes with commercial gyms. You'll find everything you need for weight training, from free weights to machines. An excellent space for daily practice of both heavy strength training and functional training thanks to its comprehensive equipment.
---
---
Photogallery gym on Block C: